Every designer can animate their designs using the right tool. SVG generator is a new approach to animating your art without having to use any coding skills. Sometimes, a simple design can be brought to life. As long as you have the idea and the creativity to do it, you can. And SVGator allows you to explore more and see how far your imagination can go. You can create different kinds of animations in one design, and it's time for you to put your creativity to the test. That's why this fantastic online animation maker is here to help you achieve your artistic dreams.
Watching an animated movie lets us imagine how it is like being in a place that doesn't exist. That's the same when you use an animated logo, icon, or background for your work. You can develop something more beautiful rather than utilizing a GIF or a photo. Use SVGator and use your artistic capabilities without the hassle.
Animated with Ease without the Coding Skills
SVGator started in 2017 with the idea of letting designers animate their work without having to memorize any coding skills that front-end developers have. It is an efficient way of creating animations without having to break the bank. It is also extremely easy to navigate that even beginners can use it with ease. Another benefit of using SVGator is that you don't have to consume most of your time creating an animation that's supposed to last only one second. It is a technical task that most designers hate doing. To solve that problem, the team at SVGator created an online platform that could make animation faster and easier.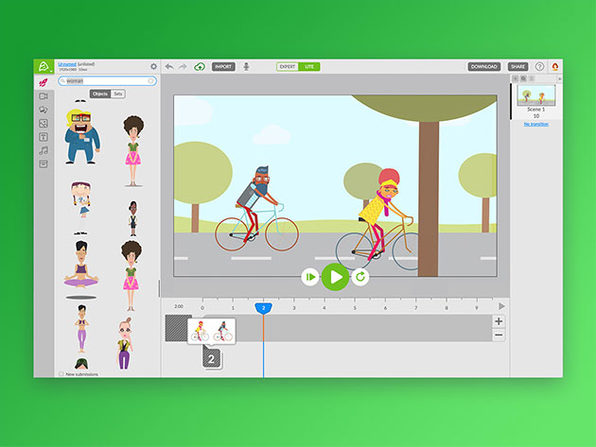 This approach is a quick solution for all designers around the world. SVGator is a kind of tool that could help you animate your art and add it to your website in one click. You don't need to have the coding skills that developers have. You can do it on your own here.
Amazing Features You Can Utilize
Your website will look exciting and more viewers will visit it once you have an animation that's ready to lure them in. You can animate logos, characters, logos, strokes, backgrounds, and many more. Turn something simple and boring into something worth it. You can make illustrations tell the story and convey the message for you. SVGator is the tool that can help you achieve animations because there's no steep learning curve you need to follow. No need to download any plug-in or software. Everything is accessible through the internet, and you can easily export your design here to tweak it.
You can set up keyframes and drag them to adjust the timing. The familiar workflow will let you navigate the tool and create an easy way to animate by custom easing the functions and the step end animations. You won't find any animating platform like this one.